LAMP which is a short acronym for Linux, Apache, MySQL, PHP, is world's most reliable open source technology used to develop most robust and scalable dynamic websites and web applications across different industry verticals and its components are largely interchangeable and not limited to the original selection. Zobi Web Solutions LAMP team has extensive experience of working on developing a complex custom application for various companies across different industry verticals.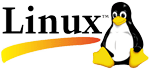 Linux
linux is an open source operating system built using Linux kernel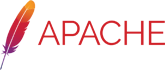 Apache
Is free and open-source cross-platformweb server software

MySQL
MySQL is an open source relational database management system.

PHP
Is an open source server-sidescripting language designed for Web development
CLICK TO SPEAK TO ONE OF OUR FULL STACK DEVELOPERS TODAY

Approach us with a requirement
We select the best resources that are suitable for your project. Our experts are eager to review requirement and suggest the best approach for development

Evaluation of your requirement
Our Pre-Sales Analyst review the requirement and suggests the best possible Scope of Work so that an efficient Development could take place

Selection of engagement Model
We would help you suggest the most relevant Hiring Model from Fixed Price, Hourly or Dedicated options based on project needs

Pay and Start
Make an online payment through secure payment gateway and our resource will start working immediately

10+ years of Industry experience

Hire experts or Outsource development

Domain Proficiency

Truly Agile

In-depth Analysis

Valid Coding Standards

Privacy Guaranteed

Client Satisfaction